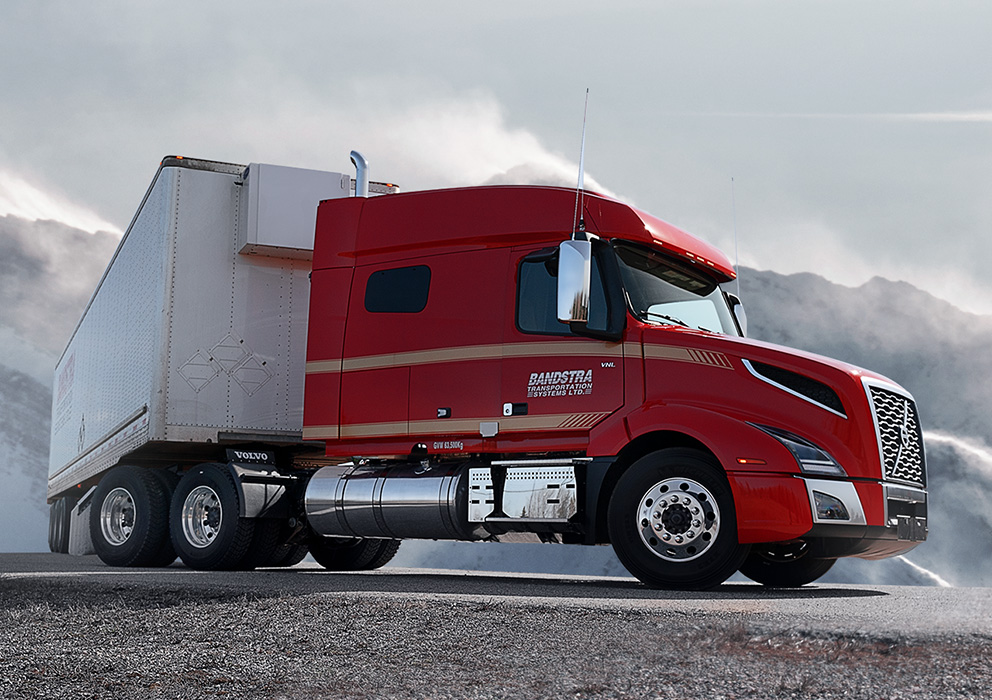 TRANSPORTATION EXPERTS SERVING WESTERN CANADA
SINCE 1955
John Bandstra Sr, Dick Bandstra, and Herman Bandstra spent much of their childhood and early adulthood watching their father run his own trucking company in Holland.  After immigrating to Canada at various points, all 3 brothers applied their industry knowledge and experience in Northern British Columbia.  Bandstra Transportation was established in 1955 in Smithers, BC.
Starting with two trucks (and operating under the name Smithers Transport), the company began to haul groceries and general freight between Prince Rupert and Smithers. Goods arrived in the Prince Rupert port by ships originating in Vancouver. Today the 350 km highway between these locations is a 4 hour drive, but with the road conditions being so poor in the late 50's, the trip could take up to 12 hours. The drivers remember carrying planks of wood that they used to pry trucks and cars out of the mud along the route.
Over more than half a century later, Bandstra Transportation has experienced ongoing expansion, demonstrating exceptional professionalism and a steady commitment to our customers while delivering flexible transportation and logistics solution.
Bandstra is now a proud member of the reputable Mullen Group. This affiliation expands our resources and North American coverage with access to an extensive network of domestic, cross border, U.S. and international carriers, 3PLs and more.
WE'LL FIND THE SOLUTION FOR YOUR UNIQUE FREIGHT NEEDS
Since starting as a delivery service between Smithers and Prince Rupert, we have continuously adapted our offerings to meet ongoing market demands, now providing a comprehensive menu of services:
LTL and truckload
Heavy haul and flat deck
Container drayage
Logistics and special project support
We perform as an extension of our customers' operations, leveraging our assets and partnerships to ensure the safe, timely transportation of their freight across Western Canada or beyond.