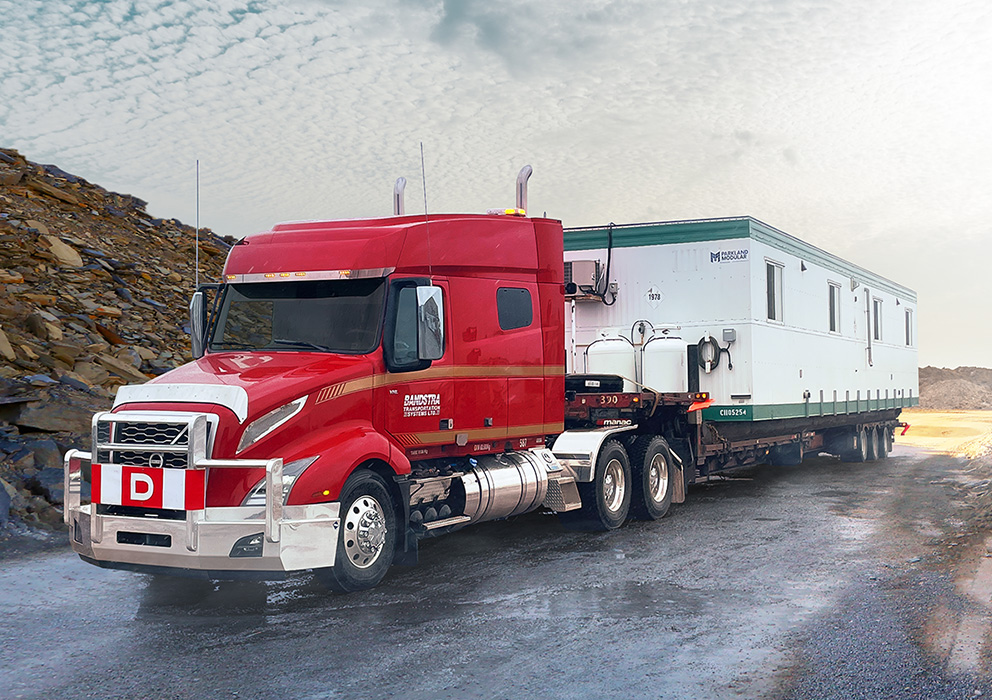 SUPPORTING CANADIAN INDUSTRIES WITH RELIABLE FLAT DECK SERVICES
Bandstra is proud to serve Canada's natural resource sector by investing in the latest model flat deck and heavy haul equipment for their unique project and shipping needs. When transporting over-dimensional freight, machinery, lumber and more, our experienced drivers uphold a high standard of professionalism to ensure all goods arrive on time and in their expected condition.
Explore Bandstra's heavy haul equipment here.
HEAVY HAUL LOGISTICS SPECIALISTS
Our dedicated logistics team will create customized solutions that facilitate seamless heavy haul shipments into and out of the Western Canadian region. This involves enlisting our own fleet and warehousing for the Alberta and BC portion of your freight's route while coordinating the permitting and pilot car services required to keep it moving throughout North America.