65
+

years of specialized mining transportation & logistics

Backed by decades of serving some of Canada's most respected mining companies, Bandstra has the expertise, equipment and 3PL resources to deliver a full suite of freight solutions:
LTL & Truckload
Warehousing & Distribution
Logistics & Reverse Logistics
Container Handling (Drayage & Transloading)
Flat Deck & Heavy Haul
Hot Shot Services
Freight Consolidation/Charters
Project Support & Off-Site Services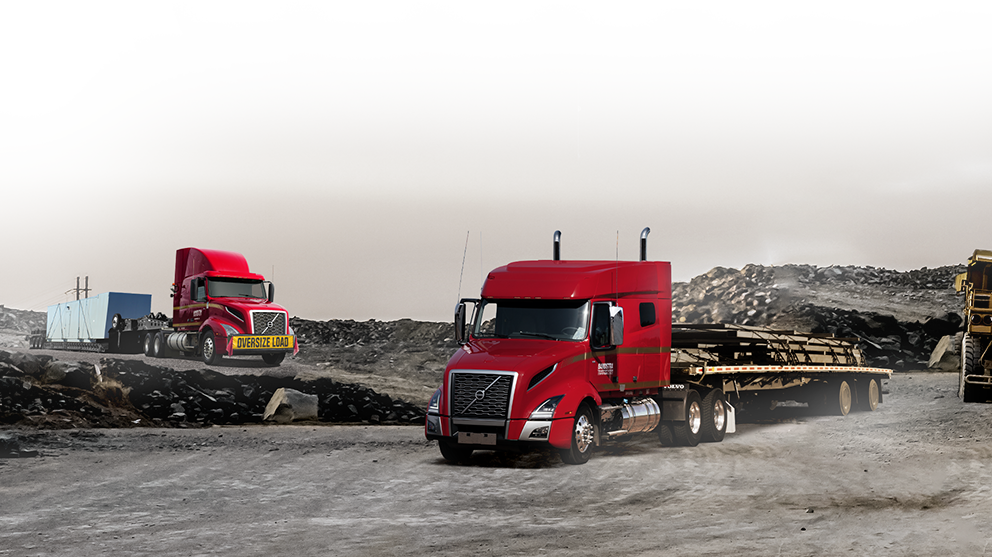 ONE-STOP FREIGHT MANAGEMENT
We take immense pride in being your single source for comprehensive freight management solutions. With a deep-rooted understanding of the supply chain intricacies specific to the mining sector, our team is equipped to orchestrate the transportation of your project materials from origin to destination while prioritizing safety, timeliness and cost-effectiveness. We seamlessly integrate our solutions into your operations, ensuring your logistics are not just managed but optimized for the best possible outcomes.
As a premium transportation company based in Western Canada, we understand the critical role that efficiency plays in the success of mining and resource ventures. Our freight solutions are aimed to introduce agility and flexibility to meet the ever-changing demands of your projects. This involves fulfilling unscheduled or expedited LTL, truckload and delivery requirements with immense precision.
CUSTOM WAREHOUSING & FULFILLMENT SOLUTIONS
We tailor our warehousing strategies according to our clients' unique mining project needs. This may involve providing short and long-term storage, inventory management and fulfillment services at our expansive, fully secure BC facilities.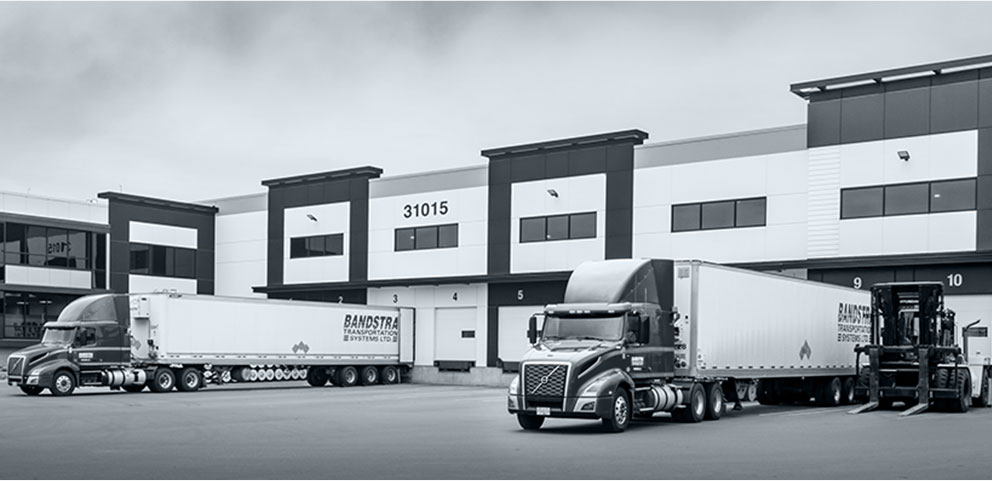 STATE-OF-THE-ART TERMINALS STRATEGICALLY STATIONED NEARBY BC MINES
Bandstra operates freight terminals across British Columbia in Abbotsford, Kamloops, Prince George, Smithers, Terrace, Kitimat and Prince Rupert within close proximity to mining sites. Our Edmonton terminal also gives us access to Eastern Canada and USA freight lanes.
From our various locations, we remain readily available with the trucking equipment required for seamlessly transporting your goods:
Flat decks
Low beds
Super B trains
Dry vans
Tri-drive tractors
For added peace of mind, our trucking equipment is installed with latest GPS technologies to provide complete visibility even in remote non-cellular areas. You can access our online customer portal to track your freight in real-time and retrieve important shipping documents including BOLs, invoicing, PODs and more.
PROUDLY PARTNERED WITH ORGANIZATIONS BETTERING OUR COMMUNITIES
Over our decades of service, we've remained active in BC mining programs including the Mining Suppliers Association of BC (MSABC) to help strengthen our economy and communities. We are also longstanding supporters of the Mining for Miracles campaign, dedicated to raising funds for the BC Children's Hospital Foundation.


Bandstra respectfully acknowledges that we operate on the unceded traditional territories of Indigenous nations, including the Tahltan Nation. For over three decades, we have maintained a longstanding partnership with the Tahltan Nation Development Corporation (TDNC), participating in business development initiatives for their community. This involves actively offering driving and other job opportunities to members of the Tahltan Nation while honouring their homeland, culture, governance and law.